HEAD TO HEAD JONATAN CHRISTIE VS ZHAO JUN PENG, DUEL BABAK 16 BESAR INDONESIA OPEN 2022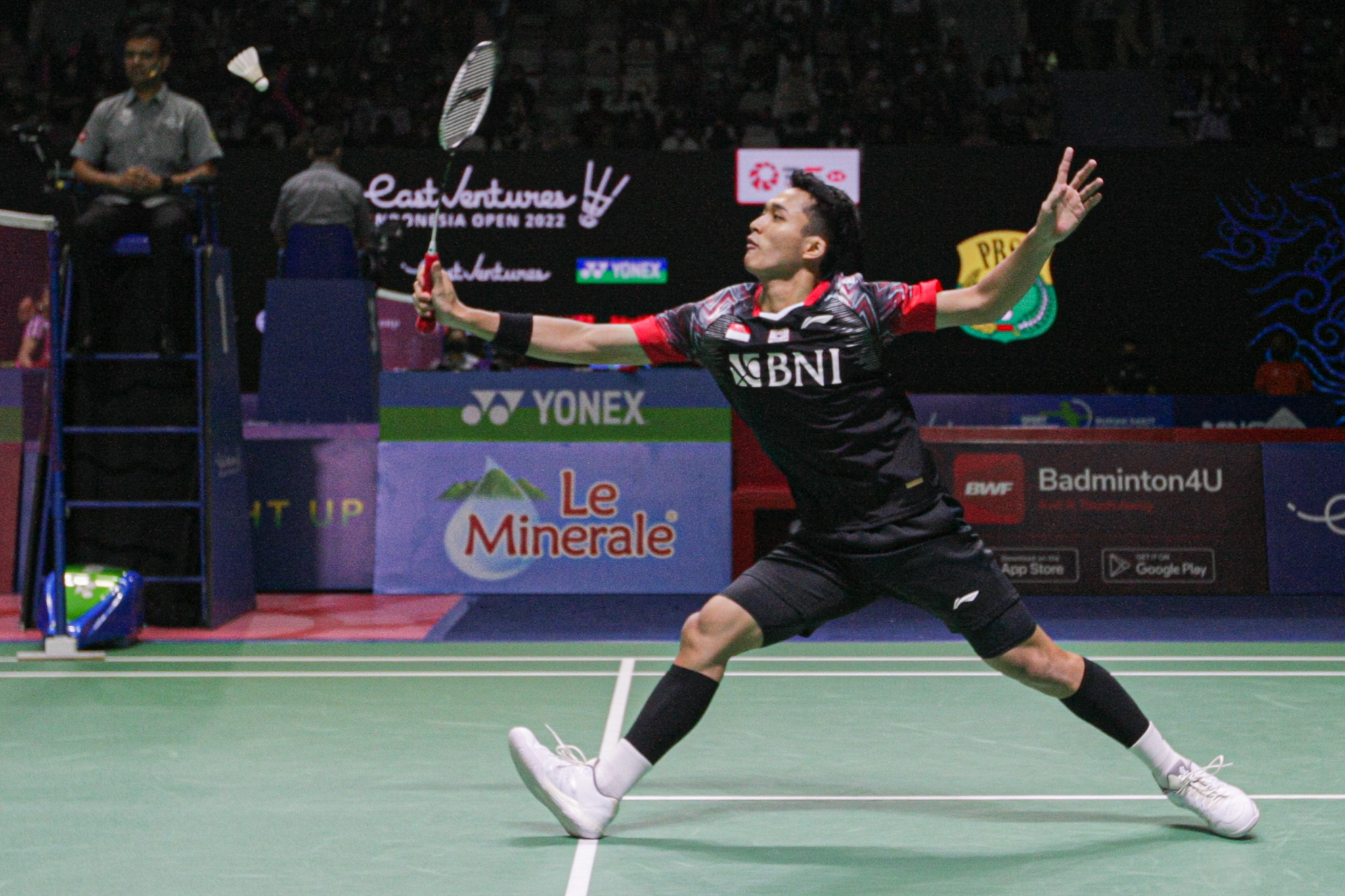 Head to head Jonatan Christie vs Zhao Jun Peng yang akan duel di babak 16 besar Indonesia Open 2022.
Salah satu wakil Indonesia yang berhasil lolos ke babak 16 besar adalah Jonatan Christie.
Laga Indonesia Open 2022 Jonatan Christie vs Zhao Jun Peng akan dilaksanakan pada 16 Juni 2022.
Pertemuan Jonatan Christie vs Zhao Jun Peng di Indonesia Open 2022 ini akan menjadi pertemuan kelima.
Jonatan Christie merupakan tunggal putra Indonesia yang saat ini menempati posisi 8 ranking BWF World.
Sementara Zhao Jun Peng tunggal putra China yang menempati posisi 35 ranking BWF World.
Sebelum pertemuannya di Indonesia Open 2022 ini, ternyata Jonatan Christie dan Zhao Jun Peng pernah bertemu sebanyak empat kali.
Pertemuan tunggal putra Indonesia vs China ini termasuk saat laga Indonesia Masters 2022.
Berdasarkan empat pertemuan sebelumnya, keduanya mempunyai kemenangan yang imbang.
Jonatan Christie berhasil menang dua kali dan Zhao Jun Peng juga menang dua kali.
Dukung dan saksikan perjuangan jawara-jawara bulu tangkis tanah air di rumah sendiri untuk meraih gelar juara dalam turnamen bulu tangkis kelas dunia Indonesia Open 2022 mulai (Selasa, 14 Juni 2022) LIVE di iNews, juga MNCTV.
SUMBER : JombangUpdate.com