DISINI TEMPATNYA NONTON TAYANGAN OLAHRAGA KELAS DUNIA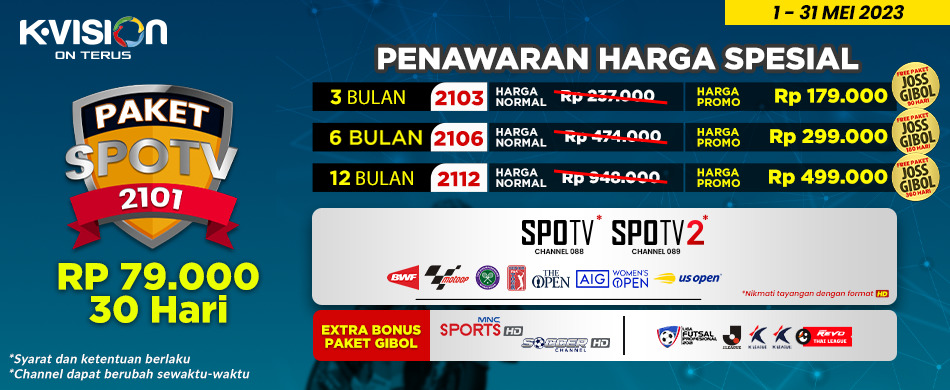 Mau nonton MotoGP, Turnamen BWF, World Superbike, Kejuaraan Wimbledon, Turnamen US Open, Turnamen Golf The Open Championships, The Senior Open, AIG Women's Open, hingga Turnamen V-League Korea disini tempatnya!
Yuk segera aktifkan Paket SPOTV cuma Rp79ribu/30 hari dengan kode paket 2101, Kamu bisa menyaksikan seluruh pertandingan dari SPOTV & SPOTV2 dengan kualitas HD termasuk channel MNC Group hanya di K-Vision!
Top Up Beli & Aktifkan paketnya Sekarang!
WhatsApp bot wa.me628118500828
Telp : 0811 1500 828
Website : https://tinyurl.com/belipaketKVN atau via my.k-vision.tv
Pilih DIJAMIN! TV Digital Jaman Now dari K-Vision, Tempatnya nonton tayangan olahraga Dunia!
Segera miliki dekoder K-Vision sekarang juga di dealer-dealer terdekat dikotamu!
K-Vision On Terus!